Greetings, earth angels and lightworkers and new visitors to my site!
I write all about soulmates and the heart chakra and the 8th chakra which is our soulmate's heart chakra which often lends itself to the question, "Who is Snow Angel's soulmate?" A great question, and one I wish I knew the answer to! People often ask me how I learned all of the things I teach but the word "learn" isn't the word I'd choose because in truth the information is more downloaded into my brain than anything else. For example, over the past 12 years, whenever I didn't know what decision to make or wondered why a situation existed in the state that it was in, I would ask God to surround me with legions of angels of Truth led by Archangel Michael and then ask God to flood my mind with all the truth in the Universe and my heart with all the Love in the Universe. After a few days, I'd know what to do. In more recent years, the answer comes more quickly. (And that is the process I used to create the Forgiveness Method and write Chakra Mirror Math as well.) However, the answer to my question about the identity of my soulmate has not been answered.
So yes, I'm on eHarmony. And Chemistry. I was on Match but didn't like the way you could search anyone and I was also on OKCupid; and for the very same reason, I was unhappy with my experience. Ironically, those were the only two sites I met someone I wanted to meet in real life and while both people were very awesome when we met offline, they simply weren't the One.
I really love the idea of online dating and compatibility-based matching systems. They are very methodical and in theory, ought to provide outstanding results. In practice, there aren't enough people on the sites consistently for it to work this well. This is because people go on, then off, then back on, but not to the same site. And what are the chances your soulmate is on the the same site you're on, at the same time? You get the idea. So, it's a numbers game along with a perseverance game. Additionally, at the soul level, you will deliberately choose to keep missing your soulmate if it's not the ideal time for you to meet! Why would we do this? How could it ever not be the right time? This is a question we can only answer in hind site, but using myself as the example, if I'd met my soulmate back in 2005, the very first time I signed up for eHarmony, I would have rejected him — rejected my own soulmate — in order to protect myself from potential loss.
On Friday, for the #ForgivenessFriday blog, I will talk about forgiving our soulmate and forgiving ourselves for anytime we didn't love each other the way God did in Heaven when our souls were still merged into Oneness — Oneness both with each other and Oneness with God. I witnessed several soulmate relationships during the first 19 years of my life that were quite horrifying to watch — like a train wreck filmed and played back on slow motion that you are forced to watch over and over and over — and when I was 15, I asked God not to let me meet my soulmate if it would be like the relationships I had viewed when I was young. I can only know that God has answered that prayer and continue each day to love my soulmate and desire his happiness anyway, despite the fact that he is not in my life right now. We can all do this, starting now, and give that desire for our soulmate's happiness to God in the form of a prayer. This will make you the conduit for divine love which will not only open your heart, but your soulmate's heart, wherever he or she is in the Universe.
In the meantime, let's put ourselves out there, keep our eyes open for when the Real Life Method kicks in and another person's energy fills our auric wounds and ours fills theirs in corresponding ways (this is why it is possible to feel infatuation for both our soulmate and people who are not our soulmate while the heart is closed: the magnets in the auric wounds that compel us to seek certain types of people), forgive daily and take action to answer our own prayers for both the world's happiness and our soulmate's.
Angel blessings to you and perhaps today will be the day you join an online dating site or two! Or the day you will run into your soulmate out in the world!
God bless everyone on Earth to be blissfully reunited with their soulmate!
My Chemistry.com Personality Test Results: NEGOTIATOR/director
PRIMARY: NEGOTIATOR
(this is your dominant personality type)
SECONDARY: director
(you also show elements of this type)
about your personality
You have a broad overview of reality. You like to tackle large, complex issues and weigh all the variables involved. And you can be innovative and bold, generating new perspectives and providing imaginative solutions to ambiguous social, political, intellectual or technical problems.
You have fine tuned social skills, easily picking up the gestures, facial expressions and speech patterns of others and expressing yourself clearly and vividly. You are intuitive, too; you understand people, and genuinely sympathize with them. Because you are also flexible and cooperative, you are also good at working in teams.
Yet despite your poise in social situations, you often prefer solitude or informed and detailed conversations with just one individual or a few close friends. You try to avoid routine meetings and social engagements. You prize your independence.
You like to focus deeply and thoroughly on your interests. You can be exacting, tough-minded, analytical and strategic in your approach, too. You leave no stone unturned.
relating to others
You seek an authentic connection with just about everyone you meet, and you want to have in-depth discussions with friends and colleagues about ideas and feelings. You do not suffer fools gladly; "small talk" leaves you cold.
love and relationships
You are idealistic and romantic. You want to bond in a spiritual sense, communicate your innermost feelings and sustain an intense and meaningful relationship. You have a rich fantasy life. And, for you, sex must be mixed with romance and meaning. When you find true love, you focus your attention on your beloved. You give thoughtful gifts, are sensitive to your mate's feelings and communicate your emotions clearly. You are capable of unconditional love. You can be irreverent about traditional marriage, however. You feel your personal commitment is the true marriage vow. In fact, you may be inclined to write your own vows and create a non-traditional wedding ceremony. You unconsciously gravitate to those who are imaginative and playful with ideas. You also like those with an unruffled calm and decisiveness, those who are ambitious, and those who can focus on their goals-individuals who complement your restless soul-searching.
with negotiator as your primary type, you can be:
• Good at seeing the big picture
• Empathetic
• Imaginative
• Trusting
• Intuative
• Introspective
• Skilled verbally
with director as your secondary type, you can be:
• Decisive
• Competitive
• Focused
• Self disciplined
• Analytical
• Independent
• Logical
Things negotiators need to be aware of:
Because you can see so many angles to an issue or decision, you can be indecisive.
You wrestle with the contradictory feelings of being too eager to please and being tough minded.
When you feel betrayed you can be unforgiving and hold a grudge too long.
My OKCupid Dating Persona Test Results: I'm "the Sonnet."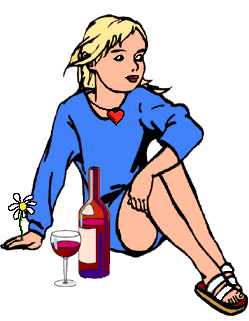 From OKCupid.com:
"Romantic, hopeful, and composed. You are the Sonnet. Get it? Composed?
Sonnets want Love and have high ideals about it. They're conscientious people, caring & careful. You yourself have deep convictions, and you devote a lot of thought to romance and what it should be. This will frighten away most potential mates, but that's okay, because you're very choosy with your affections anyway. You'd absolutely refuse to date someone dumber than you, for instance.
Lovers who share your idealized perspective, or who are at least willing to totally throw themselves into a relationship, will be very, very happy with you. And you with them. You're already selfless and compassionate, and with the right partner, there's no doubt you can be sensual, even adventurously so.
You probably have lots of female friends, and they have a special soft spot for you. Babies do, too, at the tippy-top of their baby skulls."
… the jury's out on this one, everybody. Not quite as accurate as the Chemistry test!